Moving around Sicily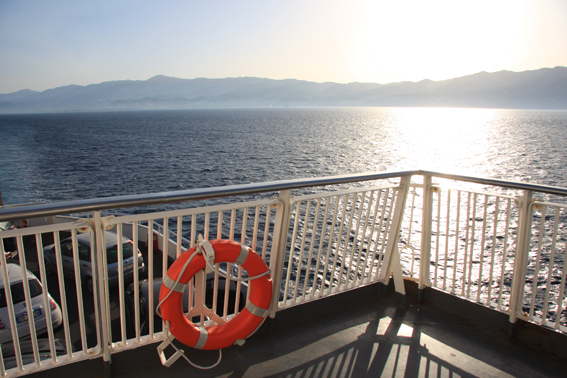 Getting around Sicily requires a lot of patience! There are several options available:
By train
By boat or ferry
By car
By bus
By train
Trains in Sicily are slow and often late, but if you have the time, we definitely recommend you give them a go as it is a unique experience. It is one of the nicest ways to get close to the regular Sicilian people. For info, visit http://www.trenitalia.it
As well as the main train lines, there are also two tourist routes.
The circular tourist route around the Mount Etna volcano is a must. It's called Circumetnea and leaves from Borgo Station in Catania and takes you through all the villages on Etna up to Riposto and back, it's around a three-hour trip one-way from Catania to Riposto. It's a fascinating route that starts from sea level and climbs 1000m up. It stops at Bronte, famous for its pistachios, Randazzo, Linguaglossa. We recommend stopping at Gurrida, between Maletto and Randazzo to visit the lake and walk along the gorgeous nature path. A one-way ticket costs less than €10. The fastest way to return to Catania is to stop at Giarre, last stop before Riposto, and take the National railway train to Catania central station. Unfortunately, the Circumetnea train doesn't run on a Sunday or bank holidays!
The summer train Treno del Barocco (Baroque train) passes through the towns of the Noto valley, another really stunning route. The train leaves from Syracuse and stops at Ragusa, Modica, Scicli and Noto, all declared world heritage sites by Unesco. The journey on this train-museum is slow but has impressive, breathtaking views, and you can stop at the different sites. The tour normally departs on Sunday mornings from Syracuse and returns in the evening. It has recently been renamed Montalbano's tour, because it passes through the area where the TV series was filmed. This route started in 2009, unfortunately however it didn't run in 2013, let's hope it starts again in 2014!
Getting to the smaller islands by boat or ferry
If you want to reach the smaller islands you can choose between different options. There are two companies, Usticalines http://www.usticalines.it/ and Siremar http://www.siremar.it/. Info about destinations and prices are on the websites or at their offices inside the main ports.
Aeolian Islands
How to get there: You can reach the Aeolian Islands by ferry with Usticalines. There are daily departures from Milazzo all year round. The speedier hydrofoil departs from Palermo and Cefalù throughout the summer. As the journey with the hydrofoil only a couple of hours long it's a good idea to check the weather conditions before departure, especially if you suffer from seasickness! You can reach the islands from Naples too.
Info and tips: The Aeolian Archipelago is formed by seven gorgeous islands, all having volcanic origins. Among these seven sisters are; Stromboli, characterised by spectacular eruptions, lava flowing out into the sea with majestic plumes of smoke and aside from its main village there is Ginostra, a small group of houses on the rocky side of the volcano, with a spectacular small marina that recalls the landscapes described in the Odyssey tales; Lipari, famous for its pumice stone sea cliffs; Filicudi and Alicudi, the wildest of the sisters, electricity arrived at Alicudi only a decade ago; Salina, very green and famous for the pink house filmed in the movie Il postino which features popular Napolitan actor Massimo Troisi; Vulcano, characterised by its pools of sulphurous water, good for mud baths, and has a lively nightlife; Panarea, amazing and full of luxury villas and VIP parties.
Ustica
How to get there: you can reach Ustica from Palermo by hydrofoil with Usticalines in about an hour and a half, (a one-way ticket costs around €25), and by ferry with Siremar in about three hours.
Info and tips: Ustica has a protected marine area which was the first marine reserve, established in 1986. The reserve is rich in marine flora and fauna and has similar characteristics to a tropical environment, which makes Ustica a really popular destination among scuba divers. While you are diving within corals and sea anemones, it is not uncommon to meet parrotfish, lobsters and giant groupers.
Egadi Islands
How to get there: you can reach the Egadi Islands from Trapani or Marsala. From the port at Trapani, you can take a hydrofoil with Siremar or Usticalines, and the journey is about 20 minutes to Levanzo, 30 minutes to Favignana and about an hour to Marettimo. The schedule of departures changes on a seasonal basis. In high season, there are departures every half hour. From the port of Marsala, there are only Usticalines hydrofoils. If you want to bring a car or a bike, you can take a Siremar ferry from Trapani port. The journey is really pleasant, especially as you get close to the islands. From Trapani, the ferry takes one hour to Favignana, one hour and 40 minutes to Levanzo and two hours and 40 minutes to Marettimo.
Info and tips: the Egadi archipelago is part of a Marine Reserve (Area Marina Protetta) and is formed by Favignana, Levanzo and Marettimo. In Favignana, we suggest you visit the Florio tuna fishery (Tonnara Florio), which displays the old fishing equipment in a very interesting series of exhibitions explaining in an authentic way the customs of the tuna fishermen (tonnaroti). Tour Favignana by bicycle: the island is practically flat. In Marettimo, go for a boat tour to explore the many sea caves and don't miss a walk to the Castle, where you can enjoy a magnificent view...if you are lucky, you might spot a mouflon! While in Levanzo, go to visit the cave of Genovese which has gorgeous primitive wall painting and enjoy the sunset at the stacks (faraglioni).
Pelagie Islands
How to get there: you can reach Linosa and Lampedusa by ferry or hydrofoil from Porto Empedocle. The ferry (Siremar) leaves Porto Empedocle at midnight every day except Fridays and arrives at Linosa at 6.30 am and at Lampedusa a couple of hours after. From mid-June till mid-September, you can also take the hydrofoil (Usticalines) which leaves daily at 3.30 pm and arrives to Linosa in three hours and to Lampedusa in four. From 1st June to 30th September it is forbidden to take cars or motorcycles to the island.
Info and tips: Linosa is a black island of volcanic origin in the middle of the Mediterranean sea, it receives very little tourism. Recently it has drawn attention because it was used as a set for the movie Terra Ferma, by Emanuele Crialese. Here time seems to have stopped...it is only for people who are in love with the simple things.
Lampedusa is well known to the world for the beach of Rabbit Island (Isola dei Conigli) and for the colours of its crystalline water. Thankfully, the splendour of its seas washes away thoughts of its not-so-nice village!
Pantelleria
How to get there: from Trapani by hydrofoil (Usticalines), departure at 1.20 pm, arriving at 3.50 pm. By ferry (Siremar) departure at 11.59 pm, arriving at 5.45 am the next day.
Infos and tips: the name of the island comes from the Arabic word Bent el Rion which means Daughter of The Wind. The incessant wind forces the farmers to adopt ancient traditional techniques such as the arabian gardens, in order to protect their plantations. This is a fortunate occurrence as it means we get to taste the excellent passito di Pantelleria (sweet wine) and the famous capers of Pantelleria, found in the kitchens of the best international chefs. The typical local houses are called dammusi: bare rooms with a dome roof that channels the rain water into tanks that are useful during the dry seasons. The best sunsets are to be seen at Punta Fram, Scauri: if the weather is good you might glimpse the Tunisian coast. It is common to see dolphins or schools of tuna fish swimming in this part of the sea. If you look out to the sea from the Salto Della Vecchia (Old Lady's Leap) - not recommended if you suffer from vertigo - you will discover a spectacular view...
By car
Did you choose to drive in Sicily? If so, always be aware of the Sicilian drivers', not exactly Scandinavian in their behaviour...
The condition of the roads varies a lot; there are both efficient and terrible routes. Some relief comes from the fact that the Sicilian motorways are toll-free, except for the sections Palermo-Messina and Messina-Catania. Aside from a variety of secondary roads, the island has five main motorways.
A 18 Messina-Catania
76 km long, this is the most congested motorway of the island and it connects the touristic and industrial areas of the province of Catania with the farming areas of Ragusa and Syracuse. It is a toll road.
A19 Palermo-Catania
It connects the two main cities of the island in 199 km. It is less congested than the A18, so it could also be considered more fluid and safe, if it wasn't continuously full of road works. You can't see the sea but in spring, autumn and winter time you pass through lovely green and hilly countryside. It is a toll-free road.
A 20 Palermo-Messina
A motorway 181 km long, full of tunnels and heavy goods vehicles. It took an age to finish it but today you can see some breathtaking views across the Tyrrhenian sea from the tall bridges. It is a toll road and is generally in good condition.
A 29 Palermo-Trapani / Mazara del Vallo
It is a very fast motorway 112 km long that connects Palermo and Trapani in just around an hour. This is how to reach the International Airport Falcone Borsellino located at 30km form Palermo. In many parts the motorway runs along the sea and has very pleasant views over the Mediterranean. It is a toll-free road. Remember to fill up the car before taking the A 29 because there are no petrol stations on the motorway!
Motorway Catania-Syracuse
It begins from the city bypass of Catania and ends at Augusta 25km later where it joins the S.S.114 to Syracuse. It is a toll-free road.
By Bus
Buses are normally modern and comfortable, but they might take longer than the scheduled time! Unfortunately, the companies' websites are often only in Italian and not very user friendly.
SAIS buses (http://www.saisautolinee.it/regionali.htm - an efficient website but unfortunately only in Italian) connect Palermo with the centre and the North East of Sicily: Messina, Catania, Enna, Gangi, Piazza Armerina, Caltagirone, Caltanissetta, and Gela. Info: tel. +39 095/536201.
Segesta bus service
Different connections in Sicily. Info: tel. +39 091304106.
Website only in Italian http://www.segesta.it
By Car
If you're feeling particularly adventurous and have time it's also possible to drive from London to Palermo (allow at least 3 days for the journey), a distance of 1,822km (1,132 miles). Once across the channel, factor at least 24 hours of driving to the Italian border.
Rather than driving all through Italy, from here you could pick up a ferry from Genoa (Grandi Navi Veloci; www.gnv.it) which sails to Palermo in 20 hours.
By Train
For many visitors, especially backpackers, this is the most convenient way to reach Sicily from the Italian mainland. Depending on where you start your journey, and which category of train, the trip can take anywhere from 12 to 15 hours (Milan or Venice) or 9 to 12 hours (Rome or Naples). All trains from the mainland arrive at the port of Villa San Giovanni or Reggio Calabria, the toe of the Italian peninsula, and from there trains roll onto enormous barges for the 1-hour crossing to Messina. Trains either stop at Messina Centrale or continue on to Palermo, Catania, or Syracuse.
For fares and information within Italy, call tel. 892021 or visit www.trenitalia.it, also available in English.
Rail Passes for North American & Australian Travelers -- Many travelers to Europe take advantage of the Eurailpass, which permits unlimited first- and second-class rail passage in most countries in western Europe (although not in the U.K.). Passes are available for purchase online (www.eurail.com) and at various offices/agents around the world. In North America, railway and travel agents in major cities sell passes, but the biggest supplier is Rail Europe (tel. 877/272-RAIL [7245]; www.raileurope.com). In Australia you can buy them at CIT Holidays (www.web.cit.com.au).
Rail Passes for British & Other European Travelers -- For European travelers, three passes are designed for unlimited travel within a designated region during a predetermined number of days.
Many different rail passes are available in the United Kingdom for travel to Sicily. Stop in at the International Rail Centre, Victoria Station, London SWIV 1JY (tel. 0870/5848-848 in the U.K.; www.raileurope.co.uk). Some of the most popular passes, including InterRail and Euro Youth, are offered only to travelers 25 and under; these allow unlimited second-class travel through most European countries. The InterRail Pass (www.interrail.net) is available to passengers of any nationality, with some restrictions -- passengers must be able to prove at least 6 months of residency in a European or North African country (Morocco, Algeria, Tunisia) before buying the pass. It allows unlimited travel throughout Europe (except Albania and the republics of the former Soviet Union). See website for more details.
Passengers 25 and older can buy an InterRail Global Pass. The cost varies according to the pass purchased, which can be valid from 10 days to 1 month. Passengers must meet the same residency requirements that apply to the InterRail Pass.
For information on buying individual rail tickets or any of the aforementioned passes, contact National Rail Enquiries, Victoria Station, London (tel. 020/7278-5240 or 08457/484950; www.nationalrail.co.uk). Tickets and passes are also available at any of the larger railway stations as well as select travel agencies throughout Britain and the rest of Europe.
By Boat & Ferry
As an island, Sicily is well linked via sea to mainland Italy. The major connection is from Villa San Giovanni in Calabria, the last mainland city approached before the ferry trip over to Messina, in eastern Sicily. Ferries (traghetti) depart frequently from Villa San Giovanni, making the trip of 12km (7 1/2 miles) across the straits. If you don't have a car, you can also make the crossing by hydrofoil (aliscafo) from Reggio Calabria, which is faster but does not allow passengers to stand outside during the trip. If you have time to spare, take the ferry, and watch the crossing from the deck.
If you're already in Italy there are many options to choose from. Traghetti Lines (tel. 0565-912191; www.traghettilines.it) shows all the possible boat and ferry connections from mainland Italy, Sardinia, and Malta to Palermo, Catania, Messina, Trapani, and Pozzallo. Service to Palermo from Naples and Civitavecchia (Rome) is offered by SNAV (tel. 081-4285555; www.snav.it) whileUstica Lines (www.usticalines.it) handles service from Naples to the outer-lying islands (Ustica and the Egadi Islands). TTT lines (tel. 800-915365; www.tttlines.it) runs a service from Naples to Catania, while Grimaldi Lines (tel. 081-496444; www.grimaldi-lines.com) handles service from Civitavecchia. From further north, Grandi Navi Veloci (tel. 010-2094591; www.gnv.it) sails from Genoa (year-round) and Livorno (seasonal) to Palermo. Departure times are always subjected to weather and sea conditions, so always call to ask for confirmation.
By Bus
Europe's major bus carrier, Eurolines (tel. 0870/514-3219 in London; www.eurolines.com), has its main office at Grosvenor Gardens, Victoria, London SW1. It runs buses to Rome in 33 hours, with stops along the way. After that, you can take an Italian bus to Sicily. Buses leave England on Wednesday and Friday, heading for Milan and Rome.
If you're in Rome and want to travel overland by bus into Sicily, you can book tickets at Segesta, Piazza della Repubblica (tel. 0935-565111; www.interbus.it). It has two departures daily from Rome's Piazza Tiburtina to Palermo; the trip takes 12 hours. The line also goes to Syracuse in southern Sicily in 11 hours.


Read more: http://www.frommers.com/destinations/sicily/0771020009.html#ixzz2WNn1E87F
Read more
---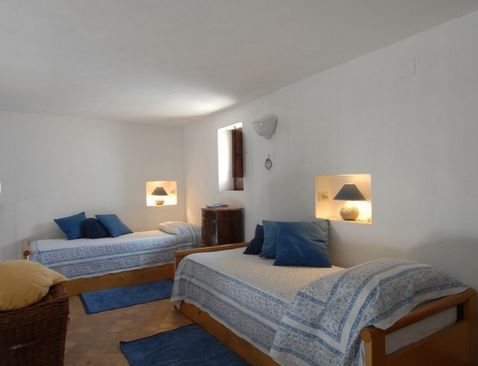 We help to plan your holidays and find the best apartments for rent in Sicily. We can also help you to book the best hotels, bed & breakfast, holiday homes and self catering apartments in Sicily »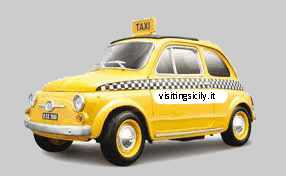 You can book our airport transfer with us starting from 40 € for up to 4 people. Safe service and no surprises! Car with driver, airport taxi transfer, Palermo Catania Comiso Siracusa and Trapani Birgi to all destination in Sicily. »
---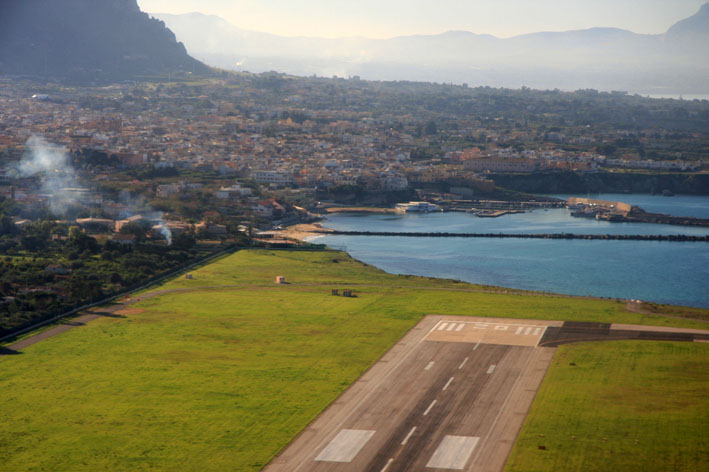 information about the airports in Sicily »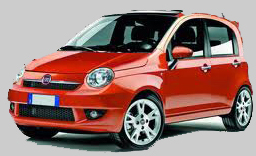 To rent a car in Sicily at a reasonable price is a real challenge, especially in summer. If you are travelling in high season, we suggest you book your car in advance, to prevent missing out or paying a vast amount of money. »