The best squares to enjoy a drink in Palermo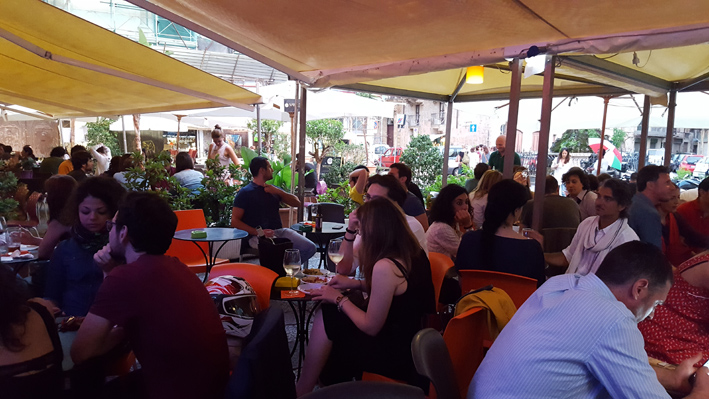 Bars and wineries where to enjoy a glass of wine or an aperitivo are much more than simple shops. In Sicily these are places where the mediterranean sociality has been expressed for hundres years. Always the same way, after all. Sitting in the square and looking at the goings-on around is an unfailing ritual. Here are some good addresses:
Piazza Olivella
The central position, down the street from Teatro Massimo, together with the presence of several restaurants and shops, perfectly makes the typical atmosphere of the sicilian lifestyle. This square, made evocative by the prestigious Baroque Church it hosts, offers a wide range of restaurants and bars. Part of the immediate area, called "champagneria", is one of the most renowned places for young people.
Piazza San Francesco e Via Paternostro
In this pedestrian area, between Via Vittorio Emaniele and Via Alloro, one can find the very well-known Focacceria San Francesco (in front of the homonymous church). There are eventually various worthwhile restaurants and bars along the small Via Alessandro Paternostro.
Piazza Sant'Anna
Located next to Via Roma and Via Vittorio Emanuele, Piazza Sant'Anna is the ideal place for a drink, especially during summertime. Also this big square hosts a Baroque church that is the perfect background for welcomed impromptu concerts of street performers.
Piazza Rivoluzione
Situated in Kalsa neighbourhood, this square is one of the reference points of the old town, as well as one of the focal points of the city's nightlife. If you look closely, the square is marked by memorial plaques reminding the events that there took place.
Piazzetta Bagnasco
Two steps away from Teatro Politeama, this small square is hidden behind private apartment blocks but it hosts a number of elegant bars and restaurant
Read more
---
What to do in Palermo by night. Our selection of the nicest Aperitivi, bars and live music in Palermo. Places where locals go for a great nightlife in Palermo »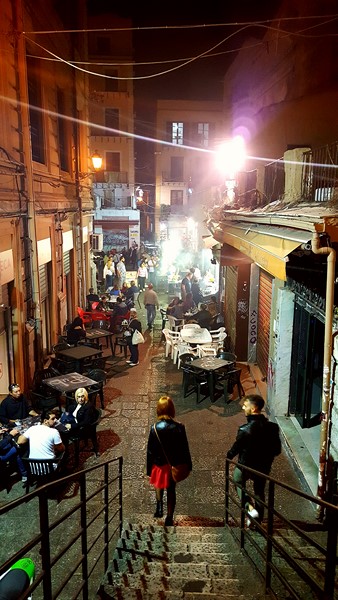 Palermo is the best place to have a drink al fresco throughout the year »
---
We asked people who love, know, live in Palermo to write about their personal top places, things, persons not to be missed in the city »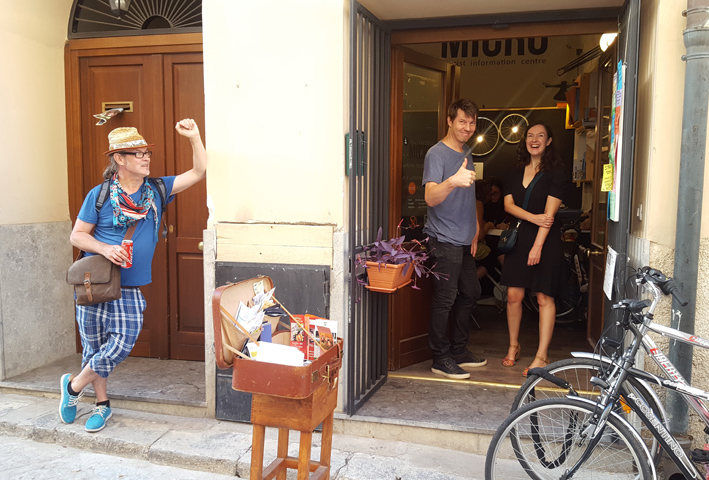 A cosy and welcoming tourist information centre in the historical centre of Palermo, Via Alloro 19, near Palazzo Abatellis and Piazza Marina »