Plan your trip to Sicily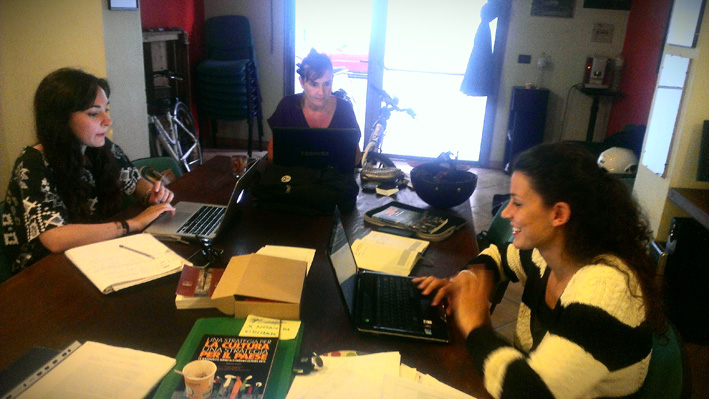 Although Sicily is a wonderful island and its population is warm and welcoming, planning a trip to see its beautiful sights can be a complicated and stressful job. In fact, not all tourist information is translated into other languages and often it is not updated!
We can help you plan your trip to Sicily, and help you choose
What to do...How to travel...Where to go...Where to eat
Here are some examples of what we can do for you:
Do you have some information on Sicily but you're not sure whether it's correct or not and you would like a local to verify it for you?
Do you need help finding rooms, houses or B&Bs in places that are not yet listed on our website?
Have you found accommodation through an international website and you're not sure that it is really the right choice? Do you need help finding its exact location?
Are you planning a move to Sicily and need support for all the practical matters? Do you need long term accommodation?
Do you want to visit the minor islands and are looking for all the necessary information (boats, tickets, etc)?
Are you looking for bus or trains timetables, or opening times of museums and archaeological sites?
Would you like our support in organizing your fully tailored trip, including excursions, visits and overnight stays?
If you are looking for tourist information and you don't know where to find it or who to contact, or if you don't want all the hassle, our Sicilian staff who are in love with Sicily will do it for you!
Our trip planning service costs only €50,00 plus VAT (22%) and will allow you to visit Sicily knowing that reliable people are taking care of your journey.
You can easily and safely pay by credit card (via Paypal) or by bank transfer. Once we receive the payment, we will send you an invoice and find all the info you need which you will receive by email.
We are a self-financed tourist information centre and booking agency, created and managed by dynamic young people.
Our planning service will help you avoid the stress and risks of relying on the internet, allowing you to enjoy the good part of your holiday.
Also, your contribution will help finance our continuing project of the promotion of Sicily!
Read more
---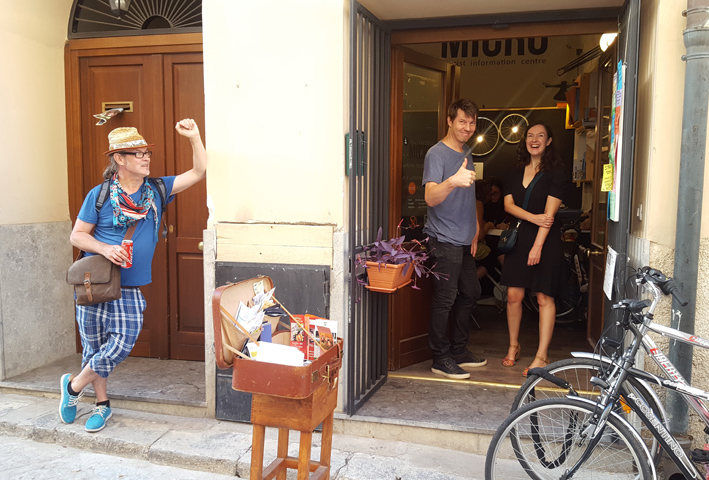 A cosy and welcoming tourist information centre in the historical centre of Palermo, Via Alloro 19, near Palazzo Abatellis and Piazza Marina »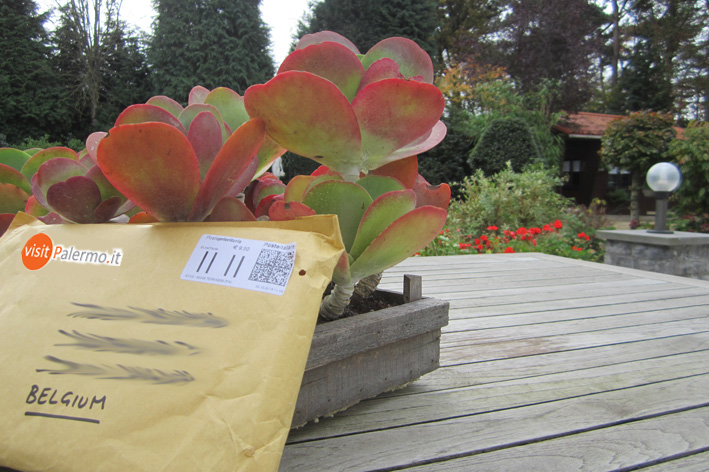 ...Are you a DIY tourist? If you don't want to arrive to Palermo unprepared... »