What people say about us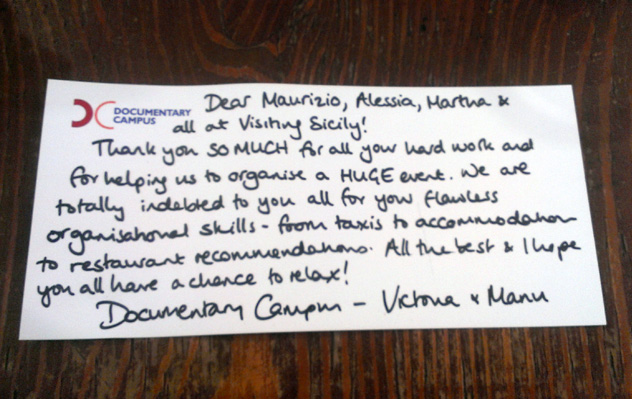 We work hard to promote tourism in Sicily
to help people finding a nice place to stay
to offer rich cultural and human experiences
to deliver affordable and high quality services.

All these things - every day - give us the chance to get in touch with wonderful, curious travellers eager to explore Sicily.

So we are really lucky, because we meet and support a lot of nice people from everywhere,
guests, travellers, bloggers, tour operators, festival managers, journalists, tv crews travelling to Sicily and so on...
Travel Blogger
Video Makers and Travel Bloggers
Travel blogger
Travel blogger and Photographers
Tourist Guide and Travel Blogger
Travel Blogger and journalist
Travelblogger, Storyteller SEO & Socialmedia specialist
Read more