The Church of Saint Cataldo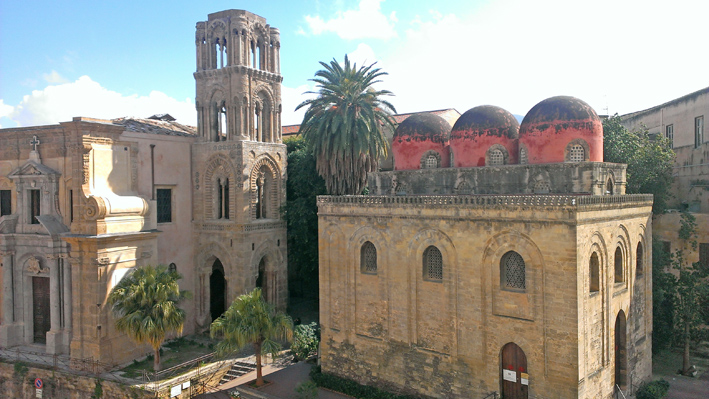 The Church of Saint Cataldo was once the chapel of a palace built in the 12th century by Majone di Bari, admiral of King William I.
The building was later given to the Benedictine Monks of Monreale who kept it until 1787. In 1882, after a long serie of different uses, including a period as a post office, the chapel was completely restored by Giuseppe Patricolo.
The exterior wall is of solid sandstone whose rough surface is softened by carved arches of Islamic influence. On the top the majestic profile of three red domes is in stark contrast with the monochrome walls.
The interior is made up of a central nave and two adjacent aisles divided by columns. It is an extraordinary example of arabic art used in a Christian context.
www.museodiocesanopa.it/chiese/s-cataldo
Contact Us to book a tour or come to see us at MICRO!
Read more