Visit Sicily Team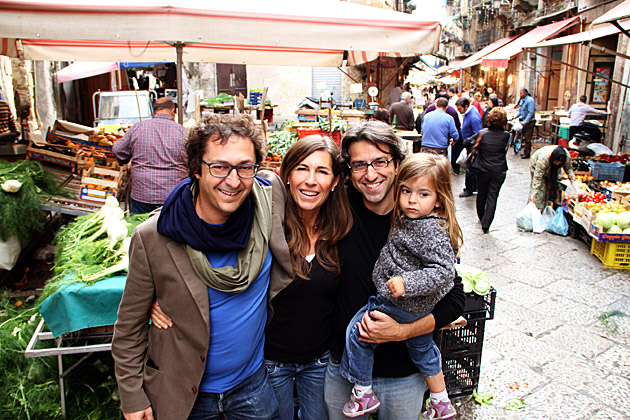 VisitingSicily.it comes with the experience from the website Visitpalermo.it
The adventure started in 2008 with an idea from Maurizio and maurizio's wife Andrea: to create a completely Sicilian tourist website but with a cosmopolitan view on our island. In 2009 Pietro joined the two and the couple became a trio. In 2014 a small company "VisitSicily" was born and in 2017 VisitSicily became part of the Wonderful Italy Group.
Maurizio Giambalvo
CEO and CoFounder
Born and raised in Palermo, responsible for research, social innovation and business start-ups.
Among his interests are local development and cultural tourism. Passionate about technology, in his previous life he was a dj and earned a doctorate in Greek and Latin Linguistics. Once a year, he accompanies groups on responsible tourism trips in the countries of south-east Asia. He loves Sicily but gets nervous because of the way in which many Sicilians treat it ... He has an unbridled passion for foreign languages ​​…
Andrea Monica Garcia Dante
was born in Argentina where she graduated in Economics. In 2001, quite inexplicably she decided to move to Palermo to open up an entirely red pub.
In 2006, she sold the bar, which was one of the landmark night spots in Palermo and discovered a new passion, the teaching of Spanish language in schools. In love with animals (in fact, she married Maurizio and even had a daughter with him called Martina) she has two dogs but would like to adopt at least ten others.
She looks after the accounts of the group and for this reason, despite her bright and accommodating smile, she is much dreaded for her "Frau Rottenmeier attitude", when it comes to punctuality and efficiency.
Pietro Mancuso
Born and raised in Palermo, he is an engineer by profession with a passion for videos and short films.
He lives in the Vucciria district of Palermo and loves the historical center and its strong contradictions but, when possible, he escapes from the city riding his motorcycle, searching the innermost secrets and hidden landscapes of Sicily.
Fond of long swims in the open sea and of the islands, which he knows perfectly, he married in Filicudi and on the day of his marriage, he organized a swimming competition for all the guests.
The three share a dream of becoming the reference point for Italian and foreign visitors to Palermo and Sicily.
Today, Andrea, Maurizio and Pietro are joined by a group of competent people also in love with Sicily, because they were born there or because they choose it as a place to live.
Our Team today
Permanent Staff
Francesca Pellitteri - booking services and communication manager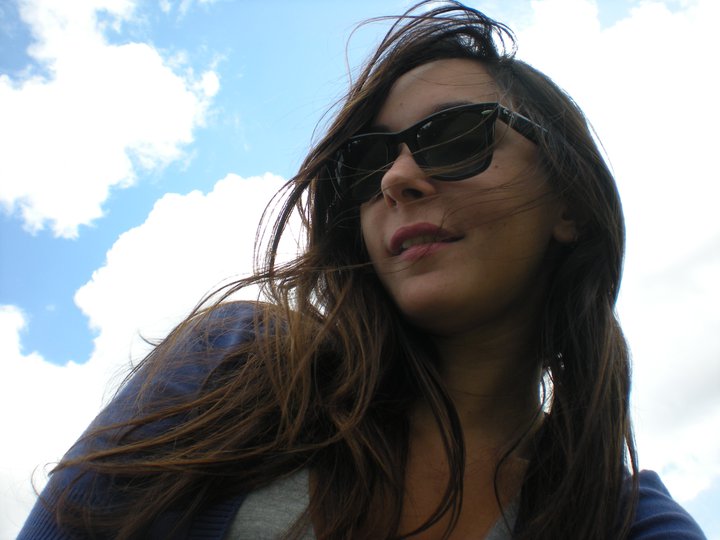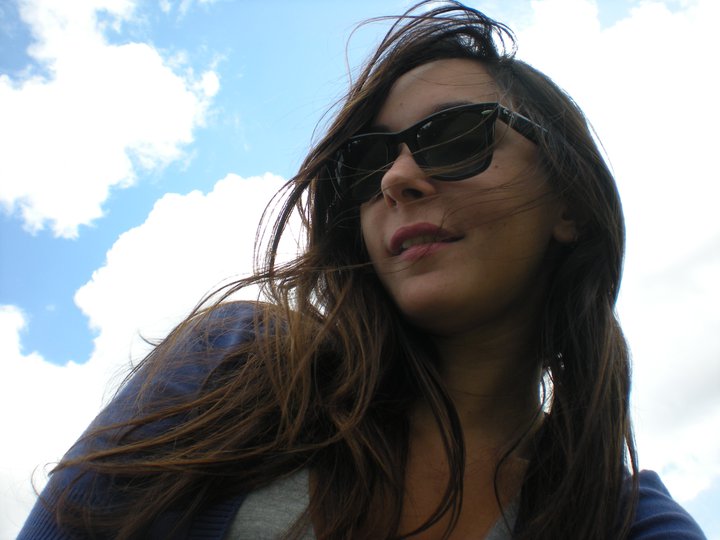 Born and raised in Palermo, where she graduated in Economics in July 2013. She loves animals, in fact she has adopted a dog and a cat and she dreams of a country life surrounded by animals with a small piece of land to cultivate. She loves reading, good food and trying new experiences. Still in search of her path, in 2013 she happily became part of the team of Visitpalermo and she is responsible for assisting guests, owners and providers of tourist services. Se also deals with our communication services for tourism operators
Marta Anelli - Services and tourist information manager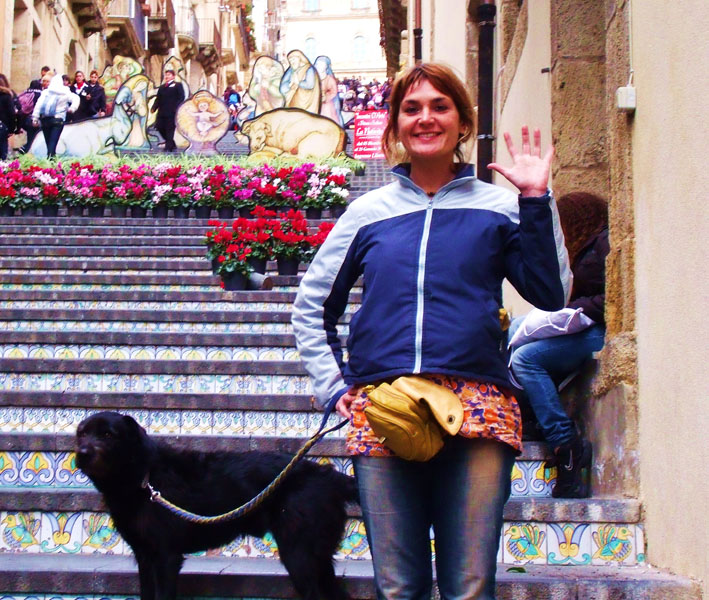 Marta was born and raised in Palermo, but after graduating she has travelled a lot and even lived in Rome, Paris and Belfast. For Marta, travelling is one of the best dimensions in which to experience life and culture and it has been vitally important for her own personal story, for example, Marta met the (Irish) man of her life while flying back from Argentina and brought him back to Palermo, after another voyage they are now raising their first son! After having returned to Sicily for some years, Marta now occupies herself in all aspects of Sicilian tourism and manages the tourist services of VisitSicily. Marta loves her home-island and believes it to be the most beautiful place on earth... she explores it continually and is always amazed.
Laura Caruso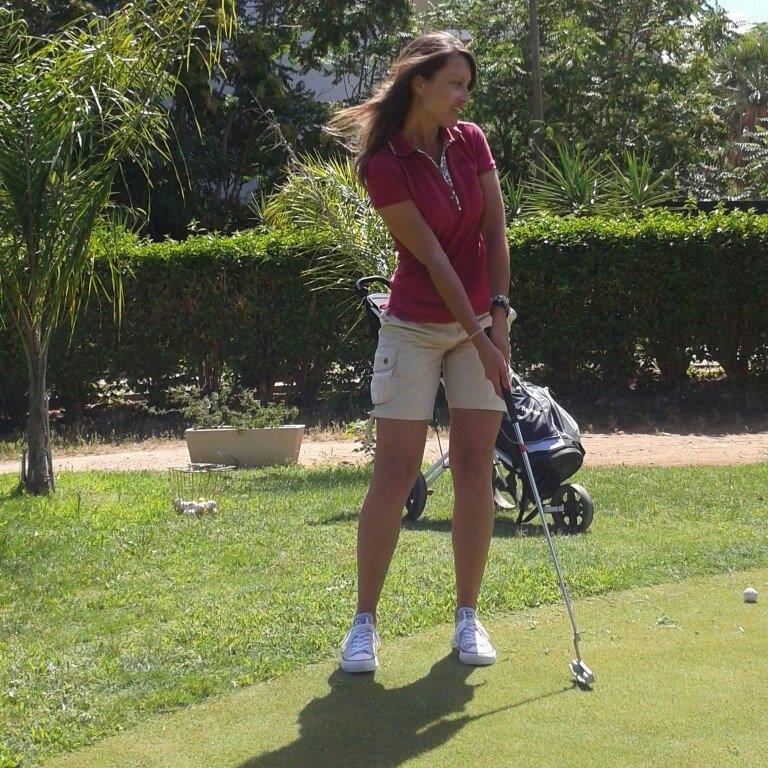 Born and raised in Palermo. She graduated in Foreign Languages ​​and Literatures, but than she did different and various works. Romantic, dreamy and driven by passion even in any career choice. For some years she lived in Latin(near Rome), of course a choice made for love reason, and there the first contact with the world of golf and for some years her job.
Two years after her Coming back in Palermo,the first contact with VisitSicily proposing services related to golf and then the discovery of another passion... Palermo and its soul !
Stage & Internship
Amber Vereerstraeten
My name is Amber. I was born and raised in Belgium, but at the age of 10 I already knew that I wanted to work in another country. I love the sun, the sea and a vibrant city life and that is why I have chosen to fulfill my work placement in Palermo. I am an expert in Tourism and Leisure Management to be and I will never stop travelling and discovering the world. Travelling is my passion as well as fashion and thanks to VisitSicily I can be myself and have a good time in Palermo.
Lucille Thobie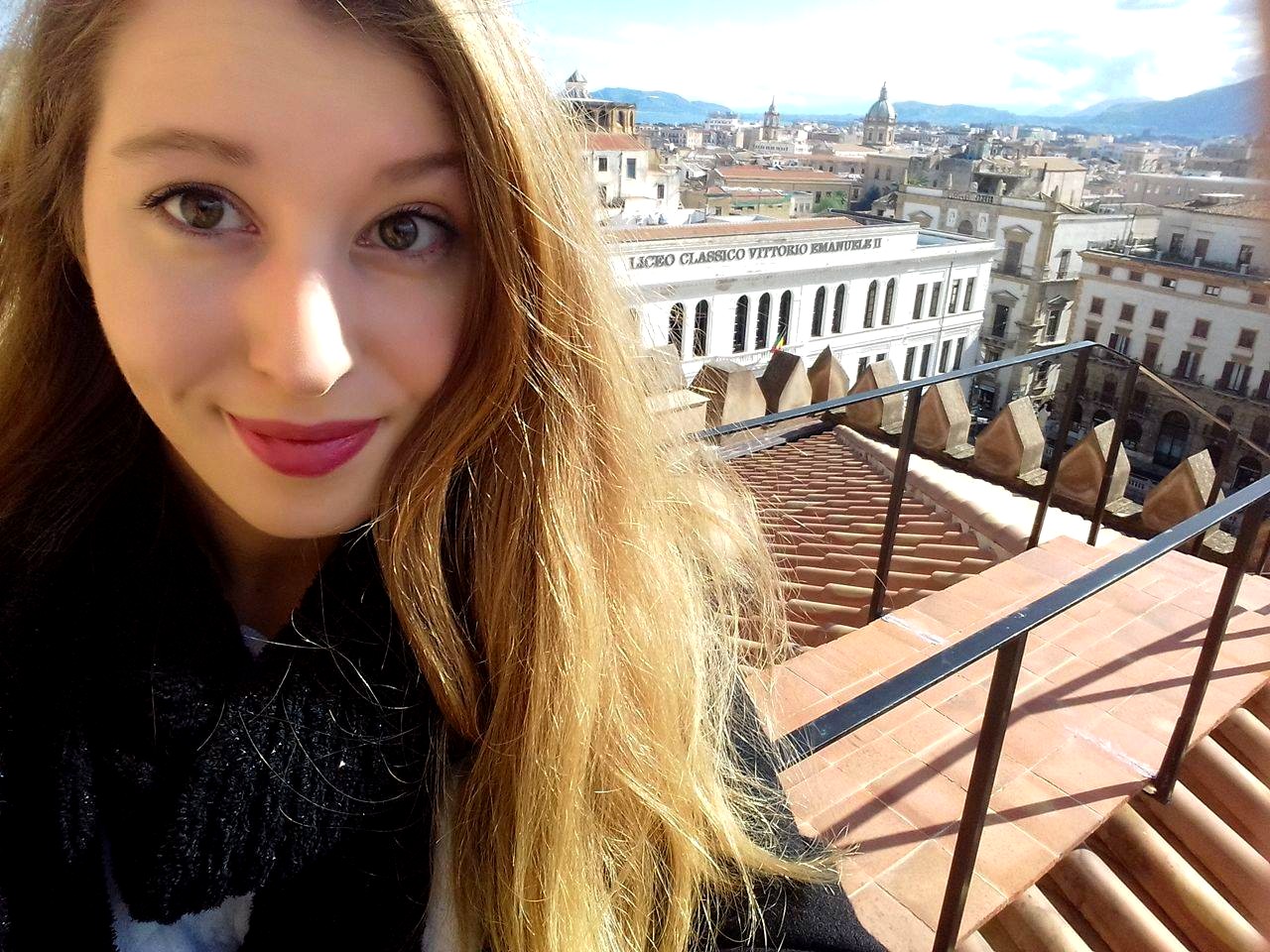 Born in La Roche-sur-Yon (Vendée - France), this 22-year-old French girl is passionate about everything related to travel and tourism. She has a dream : to go around the world, to visit every place (no exception) of our beautiful planet and, to make beautiful encounters. Determined, motivated, smiling, friendly, a little crazy, adventurer and photographer, she loves to discover new places, to eat delicious food and, to taste good wine (Sicily is a paradise for her) ! She would also like to open a blog to share with you her fabulous adventures. She is also a great lover of nature and animals (except cockroaches...) like a real Brigitte Bardot, and especially cats. After the obtaining of her BTS Tourism in Les Sables d'Olonne in 2016, she went on to a Bachelor's degree in Social Sciences option Heritage and Coastales Cultures at the Higher Institute of Tourism in Les Sables d'Olonne. During this L3, an internship had to be carried out and, VisitPalermo and Sicily opened their arms to her for her greatest happiness. Her missions within the office are numerous and varied : she deals with the translation of articles of the website in French, the writing of articles about her experiences in Sicily, updates all kinds of information (accommodations, events, etc), helps to answer requests and informs foreign tourists coming to Micro, promotes the office by visiting accommodation and restaurants ... She wants to do everything to help in the improvement and well-being of the structure.

Michael Sampson - chef and translator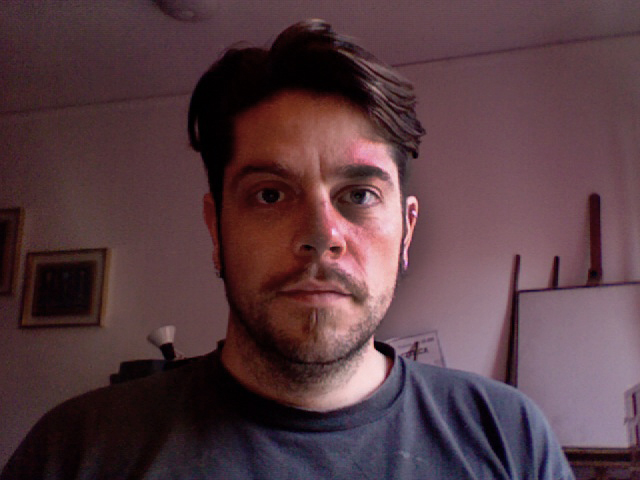 Michael grew up in Belfast and ultimately left as a musician and pizza chef, choosing to move to Palermo for love! After attending the prestigious Italian school of culinary arts ALMA, Michael launched into his career as an Italian chef with northern roots, soon making him a well regarded talent in his new home town of Palermo and also abroad where he often works as a private chef. Michael's great passion for both the Sicilian cuisine and its raw materials means that he has now officially been adopted as a local and that he can cook and explain many traditional recipes. An afternoon going to the local market to get the shopping then heading to the kitchen to prepare and eat some local delicacies (with a nice glass of Sicilian wine) is one of the most memorable and enjoyable experiences that our clients have tried!
Francesco Passantino - ICT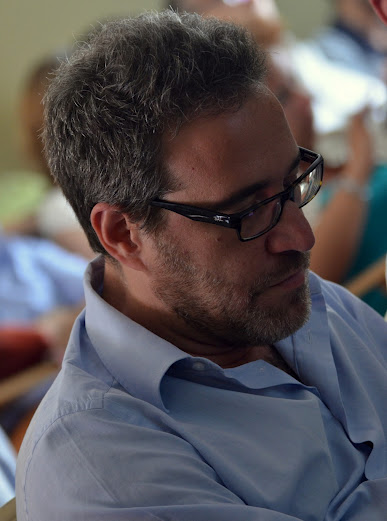 Researcher, Consultant and Trainer in Information Technology and Communication. He is a curious geek dealing with Media / Web / Social / Local / Mobile Marketing. In fact, he is the ICT soul of VisitingSicily!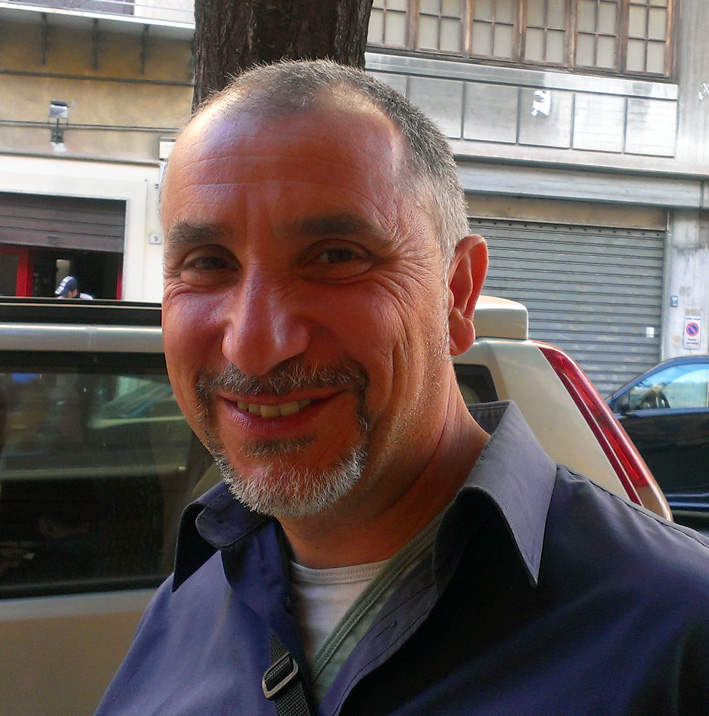 Paolo is one of the best taxi drivers around. This is why VisitSicily and our guests love him!
Guides
Marco Romeo - Street food Guru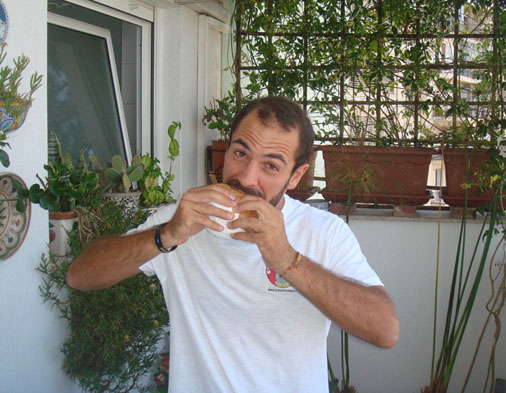 Proud of being a "Palermitan DOC", Marco is a tourist guide in English, Arab and Spanish. He has a degree in Foreign Languages and Literature and a master in marketing and communication. His passions are travelling, football, surfing, music and cooking… He invented the Streat Palermo Tour, a way to share, with tourists and travellers, the daily little magic of Palermo and its street food.
Patrizia Fundrisi
Patrizia Fundrisi was born in Enna, the heart of Sicily, and her passion has led her to discover and study everything about Sicily. She has a degree in theatre, with a final dissertation on Enna's traditional singing! Her goal is to promote central inland Sicily, describing its secret hidden beauties. She writes articles on central inland Sicily for our website.
Read more
---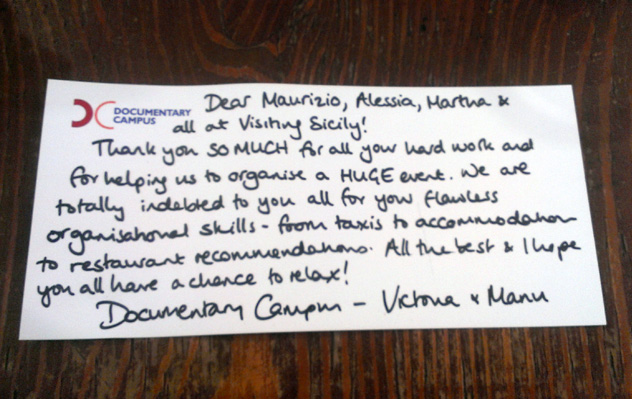 We are really lucky because we meet a lot of nice people from everywhere - guests, travellers, bloggers, journalists travelling to Sicily and so on... »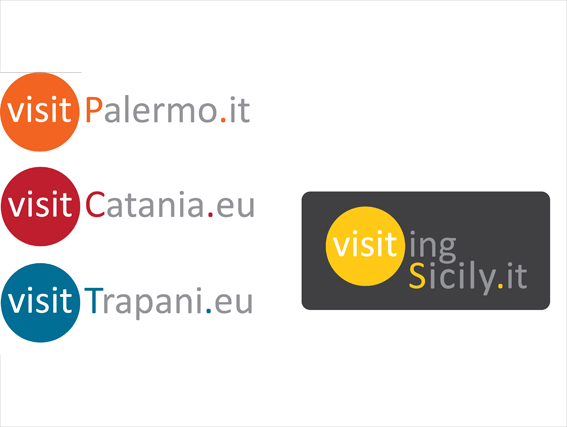 Visiting Sicily is your guide to Sicily. Where to go, what to see, where to eat, who to meet, where to stay, what to do in Sicily. »
---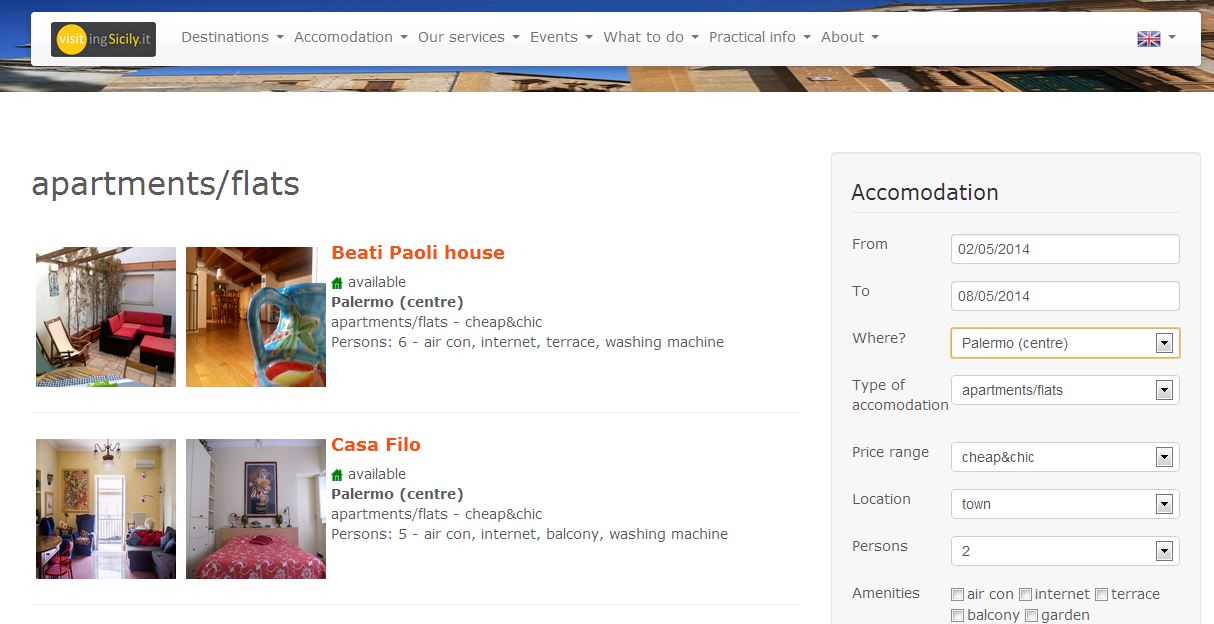 Why to book one of our holiday homes or bed&breakfasts in Sicily? »