Theatres and Museums for children in Sicily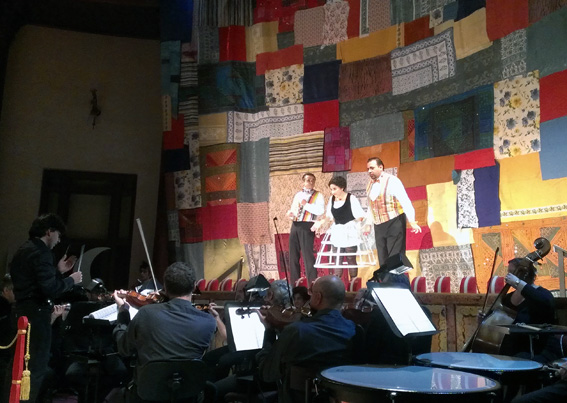 Theatres and museums for children in Sicily
The marionette museum Museo delle Marionette Antonio Pasqualino in piazza Antonio Pasqualino 5, Kalsa district, Palermo.
A collection of about four thousand traditional marionettes and puppets (pupi) from Palermo, Catania and Naples; a library of books on the history of puppets and marionettes and popular traditions; a video archive with theatre performances from different cultures. The pupi from Catania are taller and their legs don't bend. Pupi from Palermo have rounded heads and moving eyes. You will also find marionettes violently killed and beheaded with their bodies covered in blood, there is also the three-faced head of the sorceress Alcina.
Puppet Opera Theatre Laboratorio e Teatro dell' Opera dei Pupi dell' Associazione Figli d' Arte Cuticchio, via Bara all' Olivella, Palermo.
The Madness of Orlando, Astolfo on The Moon, The First Ventures of Charlemagne: these stories take us back to the old adventures as knights, saracens, magicians and minotaurs take to the to the stage in a show that switches between dramatic moments and the relief of the children's laughter. The marionettes are operated by mr. Cuticchio and his sons with rare mastery and skill. There are shows every weekend, Saturday and Sunday at 6 pm; tickets: €7 (€4 reduced).
Puppet theatre Piccolo Teatro dei Pupi e delle Figure, via della Giudecca, in the heart of Ortigia, in the ancient jewish district, close to the Cathedral Square, Syracuse.
This is a theatre of Sicilian Pupi which also recounts stories of Greek mythology and Aretusa, the mythological figure connected to the origin of Syracuse. The company Compagnia dei Pupari, formed by the families Vaccaro and Mauceri, performed the Pupi opera everywhere in Italy and even in France and Spain. Inside the theatre is the Bottega del Puparo, an artisan workshop of Pupi, handmade using traditional techniques. They organize theoretical and practical workshops on the painting and making of Pupi in papier-mâché, cardboard and cut outs. You can visit the Museum Museo Aretuseo dei Pupi in piazza san Giuseppe 33.
The Toy Museum Museo del giocattolo Pietro Piraino is located in a palace from the XVIII century, in via Bandiera 99, Palermo.
This museum exhibits a collection of toys from the period between the 18th and 20th centuries and a collection of 60 wax works from between the 18th and 19th centuries. As well as porcelain, wax and papier-mâché dolls, there is a collection of doll houses. There are also some typical traditional Palermo toys such as spinning tops, Sicilian carts, Pupi, and some toys from Germany, France and Switzerland, like music boxes and magic lanterns dating back to the end of the 1800's. Also, in Catania there is a toy museum at the exhibition grounds Le ciminiere in piazzale Asia. It's open all year round from Tuesday to Sunday from 10 am to 1 pm. Tickets €2.50.
Read more
---
The Toy and Waxwork Museum is located inside the stunning 18th century Aragona Cutò villa in the Bagheria district, just a few kilometres from Palermo. »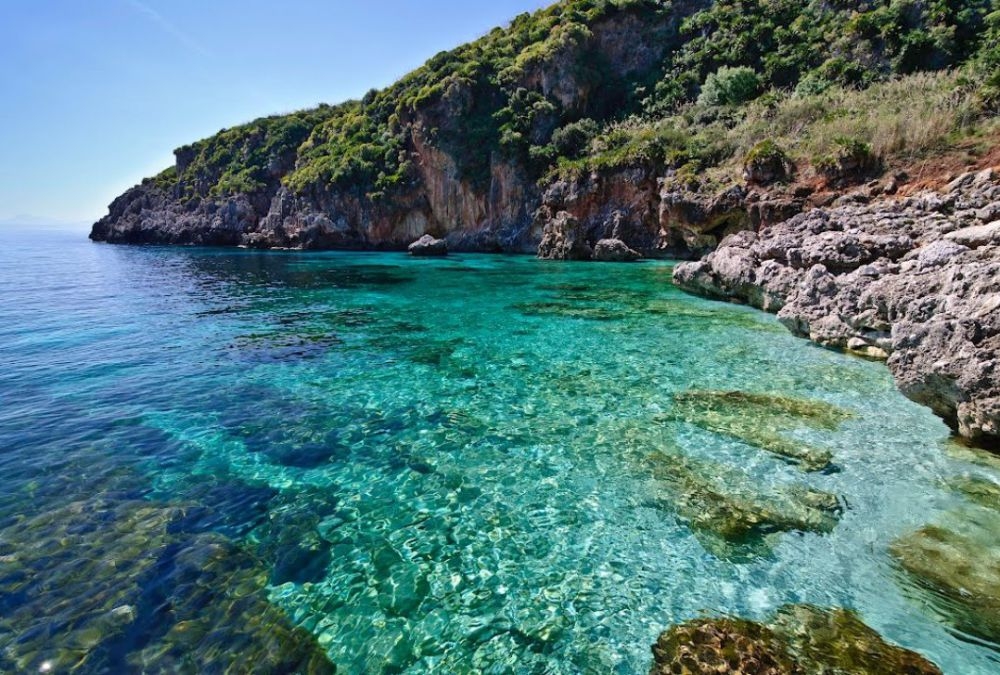 Mondello, Addaura, Capo Gallo, Barcarello... either free or organized beaches, sand and rocks, liberty houses and wild vegetation »